DELPHICAPHOTO photo trekking are conceived and organized considering balance, interdependence and interconnection as fundamental aspects that bind the human being to other living forms and to nature.
Immersed in the nature of the beautiful Lombard Pre-Alps,
the Valsassina and the nearby valleys offer a unique opportunity for guided photographic trekking.
Great names are linked to these places:
Leonardo da Vinci who here underwent many studies in hydraulics, geology, mechanics and botany;
the writer Alessandro Manzoni who remembers the Valsassina in his novel "I promessi sposi";
Antonio Stoppani founder of Italian geology and paleontology;
the poet Antonia Pozzi who finds the breath of her soul in these mountains;
the famous alpinists Riccardo Cassin and Walter Bonatti who formed and opened new routes on these rocks.
Live the unmissable experience that combines
your passion for photography and your love for the mountains
Embrace with every step the silent beauty that sings around you
and resounds in your eyes full of wonder 
The magnificent scenery of the province of Siena boast three UNESCO world heritage sites.
This is the ideal place to immerse yourself thanks to photo trekking,
to discover and love unique places that have no equal in the world.
The territory of Siena is dotted with villages in harmony with the hills, the vineyards, the olive groves,
the woods, the "crete" and the thousand dirt roads that take you back in time.
In these lands rich in history, culture, tradition, art and nature
you feel immersed in an extraordinary setting, where every corner offers a surprise
and invites you to discover its treasures, in a crescendo that completely involves you.
Let yourself be conquered by the fascinating landscapes and the millenary history
that reigns in this magical land
Let yourself be taken by the hand by every ray of light,
by every cloud in harmony with the whole
Everything is clear, Phototrekker?
Choose the photo trekking you prefer
and don't stop at the first one...
The adventures and surprises continue!
Find out how DELPHICAPHOTO Photo Trekking are an experience
that helps you discover new ways to express your talents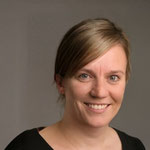 "I live in Switzerland where I attended a photography course with my first SLR, but I had never participated in a photographic trek. Despite the embarrassment I wanted to try. Ylenia immediately put me at ease, she guided me during the shots and helped me get rid of many stereotypes I learned. Thus I learned to bring out my way of seeing what I am surrounds and follow my instincts. Now I have become more confident in my abilities."
Nicole K.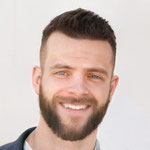 "I deal with design but as soon as I can I escape from Milan and go to the mountains. The idea of a photographic trek attracted me immediately and I wanted to test my new wide angle lens. Me Ylenia's competence in the technical field and her interpersonal skills, attentive to the needs of each participant, impressed. I was able to experiment with long exposures thanks to the filters that Ylenia made available and, thanks to her patience and enthusiasm, I managed to get the shot I wanted."
Davide F.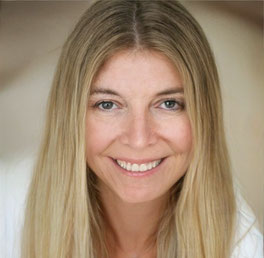 "I took part in the photo trekking in the autumn, after my divorce, when I rediscovered the pleasure of nature and photography that helped me overcome that bad period. Ylenia was very good at understanding my need for creativity and new experiences. She gave me a lot of ideas to take the photos I wanted, especially against the light, with angles unusual using macro lenses for details. She showed me that a ray of sunshine is enough to create an enchanted atmosphere and my sensitivity can bring a landscape to life."
Elisa G.
Become a Fototrekker too!
Start looking at the nature around you with new eyes
and let the photographs express who you are!