Written by Ylenia Cantello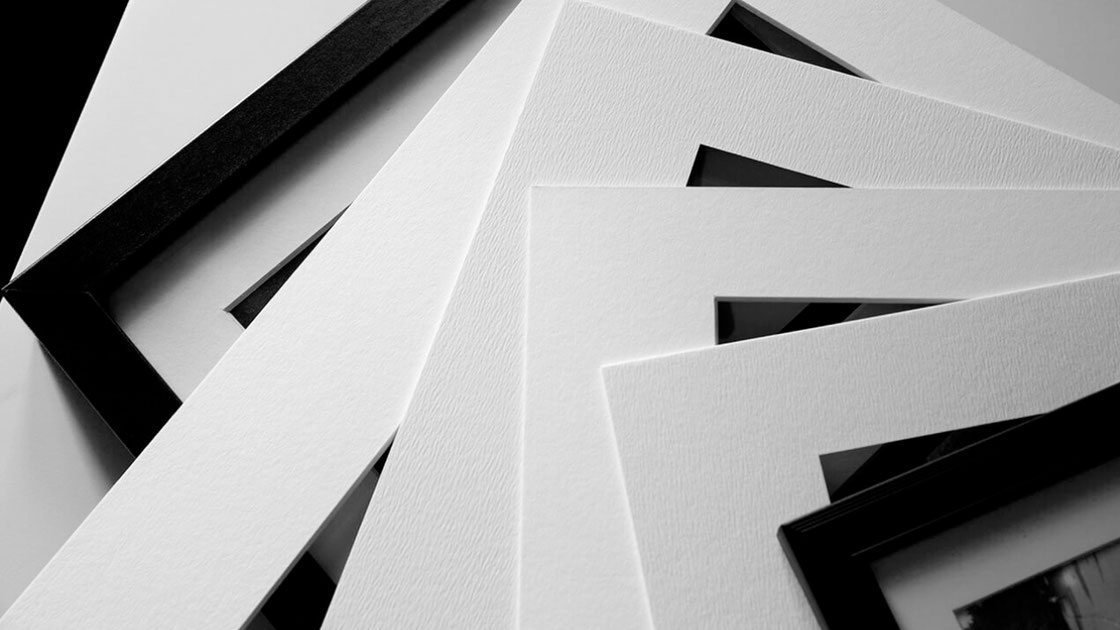 Have you decided to change your home look but don't know how to choose the right size for your new fine art print that you would love to hang on that empty wall? Then it's time to read this article to discover the 5 things that will help you choose the right size of your favorite print and finally fill that wall!
Choosing artistic photography that best fits a given space is a step in interior decoration that often leaves many doubts.
The risk is to buy prints that, once hung, immediately turn out to be the wrong size.
If you hang a print too small on a large wall, it will seem that the photograph disappears surrounded by other objects.
If, on the other hand, the print is too large it will seem to you that it is trying to take control of the room, instead of harmonizing with your furnishings.
In both cases the result will be a room that appears disappointing or incomplete, which does not enhance your decor and does not satisfy your desire to live in a pleasant, relaxing and rewarding environment.
This is why I thought of putting at your disposal some tips that you can't do without.
1 – WALL DIMENSIONS
Although the choice of decoration and furniture is always a matter of unquestionable personal tastes as much as your love for certain food, music and colors, the size of a fine art print on a wall is more important than people generally imagine.
You should ask yourself: "How big is the room where I want to hang my print?
Looking at the size of the overall wall space, your fine art print should occupy 2/3 to 3/4 of the wall.
This will prevent your photo from being too small compared to the wall and will allow the remaining area around to frame it to perfection.
2 – VISUAL DISTANCE FROM THE FINE ART PRINT
This is a factor that too often people neglect when they are going to choose the correct size of the fine art print.In fact it is also necessary to consider how much space you have available in front of the print, so that you can observe it comfortably while standing.
Although I suggest that it is preferable to choose a print a little bigger than a smaller one (see point 5), there are some cases in which visual distance plays a fundamental role in determining the size of a print.
A typical example is the following: if you are planning to buy a large print but the space in which you will hang it is reduced and only allows you to step back 1.5 meters, you cannot think of getting a vision of print set. 
This obviously makes the visual and emotional experience less pleasant than what you wanted.
The secret is, therefore, to find the right balance between the real dimensions of a space and the dimensions of your print, in order to fully enjoy the beauty that an artistic photograph can convey to you.
3 – THE GOLDEN RULE
One thing to consider when choosing a fine art print is certainly its height, considering whether it will be placed on a bare wall or on a piece of furniture. As for the width, the goal is to let the outer edges of your print fit comfortably into the underlying furniture.
So make sure that your fine art print, including its frame, measures about 2/3 of the width of the furniture, sofa or headboard of the bed.
There is a simple rule to define the right measurements of your print to hang on the wall: the center of the photo must be about 145-152 cm from the floor.
This is the height at which the eyes of an average person are found and is used as a standard in most art galleries and museums.
But sometimes this measure may vary due to other decorations in your room. Let's look at some of these situations and how to behave.
4 – LEAVE SPACE AROUND
PRINT TO HANG OVER SOFA, BEDS AND FURNIRTURES
In a medium-height room, too high a print can make the underlying furniture disappear.
So, if you want to hang your fine art print on a sofa, a dresser or a headboard, the lower part of the print should be at a distance of 15-30 cm from the top of the furniture.
This is the perfect way to create an eye-catching visual line for both the furniture and the frame of your print.
If, on the other hand, the print seems too low or you feel uncomfortable with the emptiness above the photo, opt for a slightly higher position or mount a directional lighting on the wall to highlight the print and fill in some empty space.
PRINT TO HANG OVER THE FIREPLACE
If instead you want to hang your fine art print over the fireplace, choose one that has the largest width of the fireplace opening, but smaller than the fireplace frame, and you're done!
Then 8-16 cm of space will be enough between the lower part of your print and the frame of the fireplace to automatically create the right proportions to the whole.
HIGH CEILINGS AND ENTRANCE
If your house has high ceilings or you want to hang photos in an entrance, you can break the golden rule to remove excess space on the wall in the upper half and hang your print a little higher.
You will then need to consider prints with measurements that are best suited to moving upwards.
Tip: follow your tastes and the harmony of your room, not everything must be exact to the millimeter.
Sometimes a decentralized print brings a wonderful visual game. In case of doubt, however, keep in mind the 2/3 rule and the space to leave free around the press.
5 – BIG IS BETTER
A mistake that people often make is to choose fine art prints that are too small for the room in which they are placed.
If you're investing in an art print, you definitely don't want to buy it and hang it up to find out only after your room still looks bare.
Tip: When in doubt about a certain size, it is always safer to move towards a slightly larger size.
The larger sized fine art prints widen the spaces giving a sense of airiness, filling the visual field creating involvement, and producing a perfect focal point around which harmony is distributed with the rest of your furniture.
Consider that, generally, large prints with a vertical orientation work best on tall, narrow walls: this helps to accentuate the lines and give a better overview of your home and your prints.
Horizontally oriented artistic photographs, like landscapes, work best in those equally horizontal parts of the wall. 
Small prints, on the other hand, can often look like second thoughts or stopgaps.
But even in this case you can get brilliant results: opt for more prints to hang together, creating an original decoration and experimenting with different creative layouts.
This solution is ideal if you have a small narrow wall or you want to balance a space on the wall with a collection of more fine art prints that dialogue with each other.
IN CONCLUSION...
Artistic photographs are the first thing we see when we enter a room or a corridor.
If the right size for the environment and placed correctly on the wall, fine art prints create an inimitable atmosphere in any room, are visually appealing to guests and make your home in a welcoming and aesthetically pleasing place.
And you will always be more proud of your home, where you can enjoy all the serenity and joy of living.
---
ARE YOU LOOKING FOR AN ARTISTIC LANDSCAPE PRINT?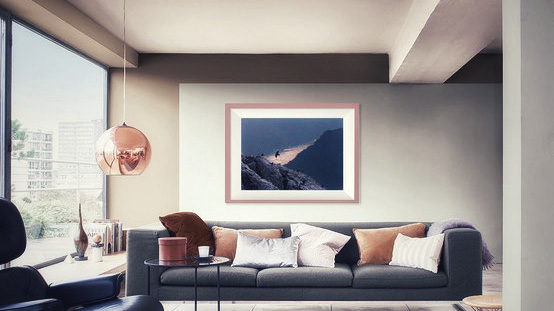 ---
Other posts for you
Newsletter
Do you want more creativity and nature in your life?
Sign up for the free newsletter to get more inspiration and find out all the latest news
YES, I WANT TO SUBSCRIBE!